COVID-19 has changed all of our lives. It has changed how we work, shop, exercise, eat, and find social connections. As new information is learned about this "novel" coronavirus, we shift and adapt to try to stay safe.
Many of us are sick of masks, vigilance, and social distancing. I hear you! Me, too!
For now, both patients and staff are required to wear masks in the clinic, even if fully vaccinated. As the CDC updates their guidelines, we will update the policy.
COVID-19 Safety measures: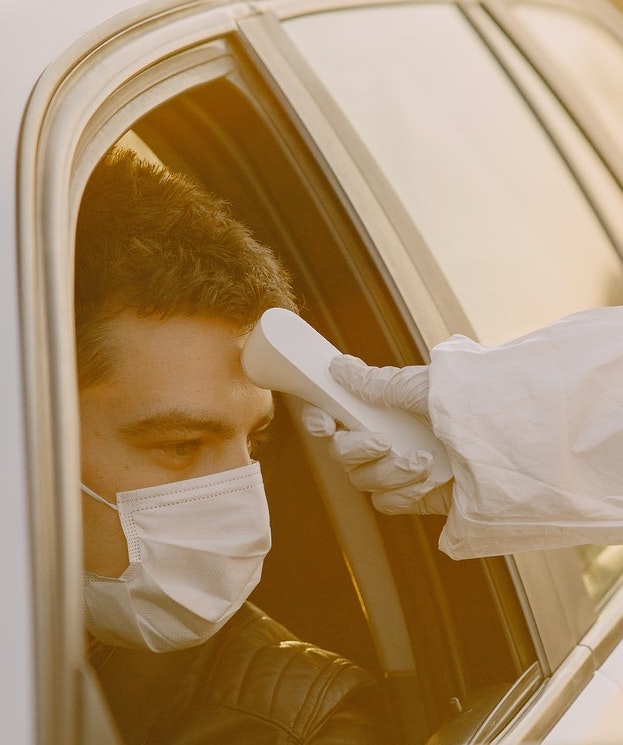 Practitioner will be wearing a mask and any additional PPE that is necessary and be screened daily for temperature and symptoms.
Patient Self-Prescreening before each visit. There will be no cancellation fee for appointment missed due to possible coronavirus symptoms such as fever, sore throat, chest tightness/cough, and sudden loss of taste/smell.
Patients and waiting room guests will wear a cloth or surgical mask regardless of vaccination status. This is subject to change and will follow the guidance from the CDC.
Air sanitizing systems in each room. These catch particles up to .3 microns and sanitize the air in each room with UV light. When running at full speed, these sanitizers can clean all the air in one of the treatment rooms every 15 minutes.
Extra cleaning between patients and for high touch surfaces.
Limiting the amount of people in the waiting room. Please arrive AT YOUR APPOINTMENT TIME. And limit the amount of people who come in with you.
Positive Coronavirus Test?
Contact tracing is still important if someone tests positive for coronavirus. If a patient tests positive for COVID-19 after being seen, they must notify the clinic so that appropriate actions may take place. The patient's name or personal information will never be given out to others. Precautions must be taken to protect others.
Together we will find a "new normal" on our path to health and wellness!
Please click the appointment link for more information or call or text 561-285-8562 to set up yours today!