Most people want to know what to expect on their first appointment. Who likes surprises, especially at the doctor's?
So here's my "New Patient Top 7":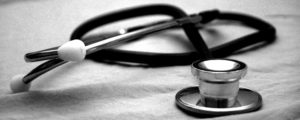 Come in for a FREE 15 minute consultation or book your first appointment. Your health will be the same next week or next year unless you take that first step!
Download the New Patient Form to fill out ahead of time. This will make your appointment go faster, and you won't forget important health info you left at home.
Wear loose clothing. This will make it easier to access your arms or legs during treatment. Also, wearing shirts/pants is easier than wearing a dress in case we need to address the back or abdomen.
Don't skip the meal before you come in (breakfast, lunch, etc…) but don't overeat either. Having calories/energy in your body will make it easier to move that energy during treatment. Also, don't eat a huge meal after treatment. It will slow down the healing process.
Drink plenty of fluids before and after treatment. And by fluids, I really mean water. Drinking more than one cup of coffee or caffeinated tea a day won't help you heal faster. And drinking alcohol the day of treatment is best avoided but not prohibited.
Relax and enjoy the treatment. Try to avoid stress or over-exercising the rest of the day.
I am here to help you on your journey to wellness. Part of that is listening to you! I have set aside part of the treatment time to catch up on changes you have experienced regarding your condition since your last visit, and part of the time is set aside for treatment. And together we can find a treatment that will work for you.