While COVID-19, the Coronavirus, is spreading exponentially throughout our world, country, and community, we have all had to find a new "normal". I hope this post/email finds ALL of you practicing "social distancing", washing your hands many MANY times a day, avoiding touching your face, and with a healthy fear/respect for this disease.
For almost 3 months, we've watched coronavirus march across our planet, irrespective of age, celebrity, borders, or health. It's sobering to watch the numbers climb daily (CLICK HERE to see the current world info, and HERE to find the current Florida count). We all must do our part and stay put!
To that end, the Governor announced yesterday that all non-essential medical services are suspended until further notice. That includes acupuncture, physical therapy, chiropractic, and any other service that doesn't "save a life" or prevent death. Indeed, this means that the clinic is CLOSED until further notice…
It's a good thing, really, because with so many untested people in our county alone, we don't really know who might have COVID-19 and who doesn't, who might have touched something you're touching or coughed in the hallway before you came into the building…? It is MUCH safer for everyone to stay home.
Allen Acupuncture is HERE for YOU during Coronavirus!
There are options to continue care.
I am able to do Telehealth visits using a variety of platforms. We could use Zoom or Skype (for new or current patients), or even a phone call (if you are a current patient). The main rule is that you must RESIDE in Florida, where I have my medical license. These visits will be shorter and at a reduced cost.
Telehealth Acupressure.
We can go over/demonstrate acupressure points you can massage on yourself to help boost your immune system, get rid of pain, improve digestion or sleep… There are many ways I can teach you through our Telehealth visit–after all, I was a teacher for almost 20 years!
Herbal Prescriptions.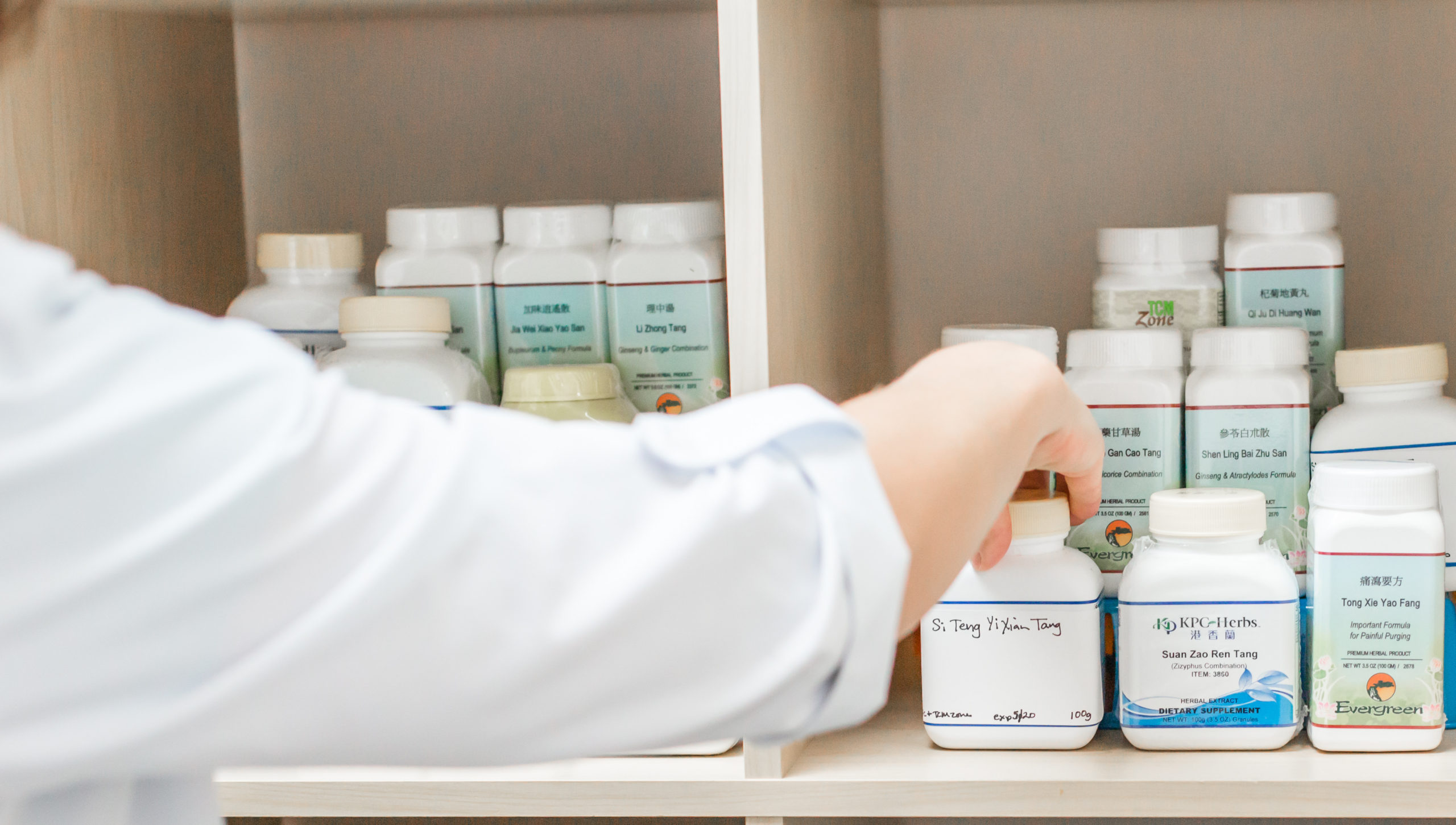 We can discuss your history and symptoms. I may ask for your temperature, heart rate, or even to see your tongue. These pieces of information help me make a holistic diagnosis so that I can prescribe the right herbal formula to help you. Natural herbs are a FANTASTIC way to help your body heal while the clinic is closed. ALSO, there are herbs which help to boost the immune system, clear phlegm, lessen pain, and treat many other conditions. I can "drop ship" herbs to patients through several companies, or order "custom" formulas (teas) specially made for a patient's symptoms and diagnosis.
Medical Advice.
I may have insight as to helpful supplements for your wellness, when to go see your primary care, or even if you should consider testing for coronavirus. In the state of Florida, I am a Primary Care Provider… I have to know who and when to refer my patients for care.
Group Classes.
There may be opportunities for ONLINE group classes to learn at-home treatments for various conditions. STAY TUNED for more information…
MEANWHILE…
Here's my Wellness "To Do" List:
Follow CDC guidelines for coronavirus. Right now, hand washing, social distancing, and staying home are at the top of their guidelines. These change almost daily, so stay current on their advice.
Get good sleep. This arms your immune system to fight, should you need to. In one bit of research on fighting the coronavirus, Melatonin may play a role in the immune response for this virus, so get some sleep!
Lower your stress and anxiety. Some of you may need to do a Telehealth session with me to help, but going on a walk outside (away from people), doing yoga or meditation at home are also great options. Turn OFF the TV or news if it's raising your anxiety, get off the couch, and GET MOVING.
Eat HEALTHY. It has NEVER been so important! Our temptation when stressed is to eat unhealthy, fatty or sugar-laden foods. Drop the chip and have some soup, steamed veggies, or fresh fruit. Try to STAY AWAY from raw vegetables which weaken digestion (read a previous post about that HERE). Try NOT to eat after 6 or 7pm to allow your body to optimize digestion.
Take supplements. With coronavirus, there is a discussion as to whether Elderberry Syrup is helpful or not, and I will keep you posted as we learn more… But we do know they have been using Vitamin C in high doses to help those who are sick in China. We also know that taking Vitamin D, Zinc, and B complex are all helpful to keep the immune system in top shape.
Try Essential Oils. There are many that show anti-viral capability. Each brand has its own anti-viral mix. Most of you who have been in the office know I use Healing Solution's "Health Shield" in my diffuser along with their "Breathe Blend" (from Amazon). I can think of no better pairing to help boost our lungs and kill viruses in the air of our homes. You can make your own hand sanitizer with essential oils, too (see Facebook video, although some information is outdated now).
Do something new, or something you haven't had "time" to do. Restart that hobby you've been missing, read a book, write an encouraging note, finish that project, Kon-Marie your house… Choose to do something that brings you joy:)
Pray, connect with others, and have a positive attitude. All three of these have been shown to help people and to even help the body heal. Prayer can help us stop cycles of anxiety and bring peace in the midst of chaos. Prayer can help us have a positive attitude, which can make all the difference when we're stuck at home. Reach out to others. Call a friend, family member or neighbor to make sure they have what they need emotionally, physically, spiritually. There are so many churches and houses of worship having online services, small group studies, etc… It's easier than ever to connect on a deep level with others. Some us are alone while we wait, and others have a full house. We can be a beacon of light to one another in these times and mindfully connect with others on social media.
And if you suspect you have COVID-19?
Do you have sore throat, fever, chest tightness, or cough? It's a very scary thought! Here's the CDC symptoms "checker" website. PLEASE DO NOT SHOW UP AT YOUR DOCTOR'S OFFICE! Here's the CDC's Guidance for "What to Do if you might have Coronavirus"…
The Florida COVID-19 Call Center is available 24/7 | 1 (866) 779-6121 | COVID-19@flhealth.gov; Here's the link for contacting your Florida County's Board of Health .
Hopefully, we will check in with one another over the next couple of weeks. My prayer is that all of you stay healthy and well while we wait.
Please feel free to reach out at 561-285-8562, sara@allenacupuncture.com, on Facebook: Allen Acupuncture, or Instagram: Allenacupuncture. I'm happy to answer any questions or help you get started using Telemedicine!